3 tags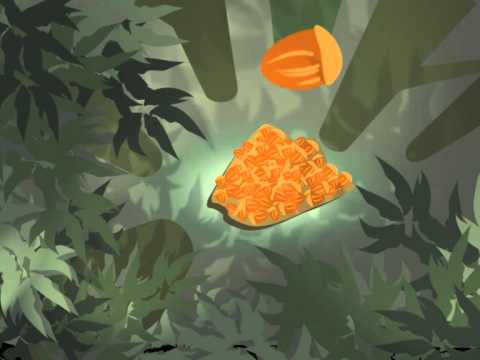 Thought You Should See This: Jason Fried:... →
Always good to remember.. thoughtyoushouldseethis: This is smart. Jason Fried of 37signals has written a post about the design review process. As he writes, "over the past couple days I've been writing down every question I've been asking when I look at a design-in-progress." It's a really useful list, and worth taking a look at the whole…
"The problem with the world is that the intelligent people are full of doubts,..."
– Charles Bukowski.
4 tags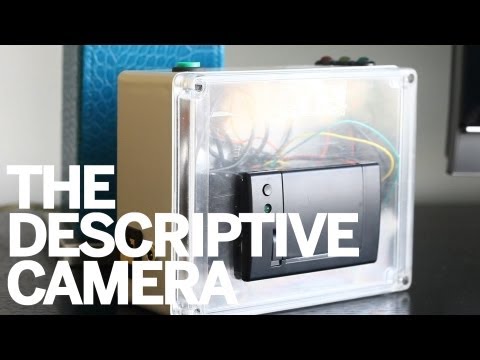 Letters of Note: I am a lousy copywriter →
David Ogilvy offers his 12 steps of habit in being a copywriter.
8 tags
Neale Svenson: Taoist Health →
I've been working on another freelance project involving Wordpress. You can see a glimpse of it here or through the link above. I'm excited to say the main website went live two weeks ago, with plenty more updates and associated products coming soon. If you've landed at this blog after clicking through from Neale's website, hello!  :)  Your inquisitiveness is highly...
5 tags
A Short Lesson in Perspective →
Insightful and painfully truthful article that dissects and describes life in advertising, first from the inside, then from the outside.  I've lost count of the number of articles that all seem to be trying to tell me the same thing. Their message is familiar, basically the same words that ad people told us back at uni: it is going to be hard. You are going to sell your soul. You do it...
5 tags
"Symptoms of an Epidemic" →
Smashing Magazine article that breaks down the trends that happen in design, whether or not you should feel guilty if you find your last handful of concepts are actually just copies of the rehashed designs and how to stop them from creeping into your creations. Good read for dusting off and resetting the lazier parts of your design brain.
Hipster Branding →
Ironic blog that summarises current trends in logo design.  
"It's not where you take things from - it's where you take them to."
– Jean Luc Goddard
4 tags
Herb & Maricris take on Best Buddies pro bono
In early October, we seized the opportunity to work with a great non-profit organization, Best Buddies Australia, and offered to provide pro bono creative services for their upcoming Best Buddies Day in December. Best Buddies encourages one-to-one friendships between volunteers and kids with an intellectual disability. Every year they launch a festival day for both volunteers and their buddies...
This is AMAZING.
Live Augmented Reality for National Geographic / UPC from Appshaker Ltd on Vimeo. [thanks for sharing this hb.]
5 tags
Young Glory. →
You had me at 'glory'. I'm in. 
6 tags
I'm back!
Well, hello. I've had a bit of a hiatus from tumblr, sharpening my hunter-gatherer design skills with some temp work and freelance. I'll post up what I can to show you what I've been working on. Need to wait for the green light before putting up my live briefs. 
Ben the Illustrator: Let's Start A New... →
bentheillustrator: Let's do it! Come on illustrators! Grab your pencils and macs and stuff, let's go start a new industry! It'll be like Detroit in the 1950s, where industry is king, we're talking Boomtown here! It's going to be ace, and we're all going to be professional illustrators on professional wages. Are you…
6 tags
The Big Ad Gig →
  Recreate ad history. Make your future. For eight creatives, October 4th will mark a historic moment in their career timeline. Live at the New York Times Building, they'll compete to win one of five 30-day paid freelance positions at Atmopshere Proximity, Facebook, Crispin Porter + Bogusky, Ogilvy or The Martin Agency. This sounds both incredible and intimidating. "Create...
kiwi in surry hills →
4 tags
underdogs reunited
  Who would Bert be without Ernie? Luigi without Mario? Starsky without Hutch?  My copywriter is coming over from Wellington for a scout around, next week! We are keen to do a couple of weeks pro-bono at an agency, being generally helpful, soaking up more experience and observing and working within the industry environment. We would love to apply our sharp, young minds to any spare briefs that...
the fight →
What I miss most is feeling productive, that I'm a part of something larger than myself. It's really hard not to have that. Someone once asked me, 'Why do you always insist on taking the hard road?' And I replied, 'Why do you assume I see two roads?' 
Submission
Just a quick recount of what happened these last few days.  What a blur… Hand-in was on the 7th of July. Spent the last few hours before deadline scrambling around the city trying to print, trace, photocopy, collate then a whole lot of running.  Submission was at 5, followed by debrief and drinks at Slip Inn. How lovely it was to see familiar, equally sleep-deprived faces who knew exactly...
lessons to learn →
12 Trends from Cannes 2011    View more presentations from The Social Practice
1 tag
Watch
Melbourne International Film Festival ! love this.   food for thought, for brief 9 Clemenger BBDO Melbourne will today launch the 2011 Melbourne International Film Festival (MIFF) with two striking spots for TV and Cinema. MIFF is a new client for the Agency and the campaign marks a new direction for the Festival. Every year, there are hundreds of films to choose from and whilst cinephiles...
4 tags
Michael Beirut makes me feel better about staying... →
The night before the beginning of the end.
Coming soon: Two tutes in two nights  Our last official contact time with our tutors before Dday  Fifteen hrs, 4 minutes before Final Tute Pt 1. at BWM  39h:04m before Final Final Tute pt 2. at BMF  Situation at hand: 4 briefs parked, just to be art directed. 4 briefs to keep pushing. 3 briefs back at the drawing board.  Brain juice: Ciders at 6-10 pm stormsesh at Cabana: two. Coffee at...
5 tags
Yaay!
Finally! The opportunity to use advertising for positive change!   Brief 9:   Write your own brief  (Sydney Film Festival) Brief 10: Plants Plus Garden Centres Brief 11:   B) Lower the number of vehicles on our roads ~ I can't begin to explain how refreshing it's been to work on these last three briefs. Although I haven't cracked any of them yet, the ideas have been...
7 tags
D&AD 2011 winners →
All the best work. Goosebumps.
Tips on writing headlines →
Super duper long read.  Essay/lecture/mini google doc textbook (?) on copywriting.  Be sure to find the time to read it later..
3 tags
Breaking In →
Thinking about buying this book… or at least, borrowing it and memorising it for later. …Tony Davidson of Wieden+Kennedy London talked about a team who filmed themselves getting over a very low rail in different, often silly, ways to show that they solved problems differently. Dave Bell from KesselsKramer talked about someone who had a book called "Very,Very Short Stories"...
Lecture 10: Ideas & New Thinking
   Nick Worthington was supposed to be the speaker last night, but couldn't make it. Instead, Andrew Mcnamara from Euro RSCG Syd delivered the presentation on his behalf.  For a lecture that I expected to be one of the most inspiring of the course, it's fair to say I was disappointed. New thinking means big ideas, which is the most exciting part of advertising, in my opinion. You...
Watch
sweet use of surroundings in an ambient+print+DM campaign. would've been fun coming up with the stories.  Every summer the Melbourne Writers Festival consumes the city with over 40,000 people wandering through the CBD between venues. JWT Melbourne saw a perfect opportunity to take the festival to the streets with an interactive book that brings the theme "Stories From Every Angle" to...
1 tag
Lecture 10: Ideas & Integrated
    Richard Morgan (left) from Holler Sydney. This lecture really just served to reinforce the fact that everyone gives you different advice, everyone has a different opinion, and more often than not, what you hear will conflict with what you last heard. It's time to back myself, believe that I can pick out the most useful tips and trust my instincts. No guts, No glory. Here are the notes...
29 Things All Young Designers Need To Know →
A good article to read when you're a little fish. It'll help you survive in the big sea and feed you tips on how to become a bigger fish.
1 tag
Lecture 8: Ideas & Television
   Steve Coll, the ECD at Euro RSCG Sydney, has been the youngest speaker so far. He loves surfing, telling stories and breaking rules and conventions in ad. His positive outlook on the industry encouraged us to keep persevering - something which we've all been struggling with lately.  I wish all the lectures so far had been like his. The essence of his talk revolved around the fact that...
This gives me goosebumps...
I love imagining stories for people I see walking in the street. :)    It was a dark and stormy night when Aotea Square, Auckland, New Zealand came to life as prose. The scene became the inspiration for hundreds of story starters, with onlookers woven into the narrative. With each opening line projected on an epic scale, agency Sugar, Auckland encouraged people to find their perfect start and...
1 tag
Lecture 7: Online Media - Digital & Integration
Chris James is one of the most awarded and experienced interactive creative directors in Australia. He's worked at Tequila, founded The Farm Digital before becoming BMF's interactivity and digital director, and finally a CDD at Ogilvy. He sets high standards and believes strongly in collaboration rather than a silo structured industry. For this reason, he has recently resigned from...
Junior Interview →
Junior interview Ben O'Brien about AWARD School and Kastner & Partners.    long read, useful though.  
1 tag
1 tag
1 tag
Where To Start
The memorable never emerged from a formula. Ben O'Brien's "Non-Formula" go somewhere you can think use the product say it straight, then say it great write down every word related to the brief write "so" in the proposition. ("this car is so fast that…")  become the target audience (find a research group if you can) is there a...
1 tag
Lecture 6: Art Direction / Copywriting
Ben O'Brien, previously from JWT, is the CD at Kastner & Partners. The best word to describe his lecture tonight is "enthusiastic". Ben was bursting with energy and smiled, a lot. (This was lovely because it came across as after all this time, he still loves his work. And after witnessing what this industry can do to you after prolonged exposure, this cheerful creative...
(four more days.)
1 tag
(5 more days to go.)